The number one question we get here at RELIC is what to wear during a tintype session, so I put together a list of suggestions to follow plus some example tintype images to further illustrate what works the best!
What to wear:
Generally we like to recommend high contrast, black & white, clothing. Stripes and polka dots seem to work wonderfully as does white lace on black or any other dark color, plaid or checkers also look good. Sequins or clothing with sparkles or glitter can look very nice. Most of our customers dress in modern clothing although we have had a few people come in fully dressed in period clothing from the 19th century and even clothing of the future- steam punk style! Black or brown leather comes out interesting as well - it has a certain shine or sheen to it. Silver, shiny jewelry and especially pearls are definitely encouraged as they can give off a very nice shine in the photograph. Hats can be very interesting and are also highly recommended. Shiny hair product can also look fantastic.
What not to wear:
Avoid anything with a logo or writing on it. It can be distracting from the aesthetic of the photograph, also it will be seen as backwards in the tintype. Transition or even UV blocking glasses tend to come out looking like sunglasses so probably try to avoid wearing those. On occasion UV blocking makeup might have adverse effects so it is best to be avoided. Regular makeup however can have fantastic results.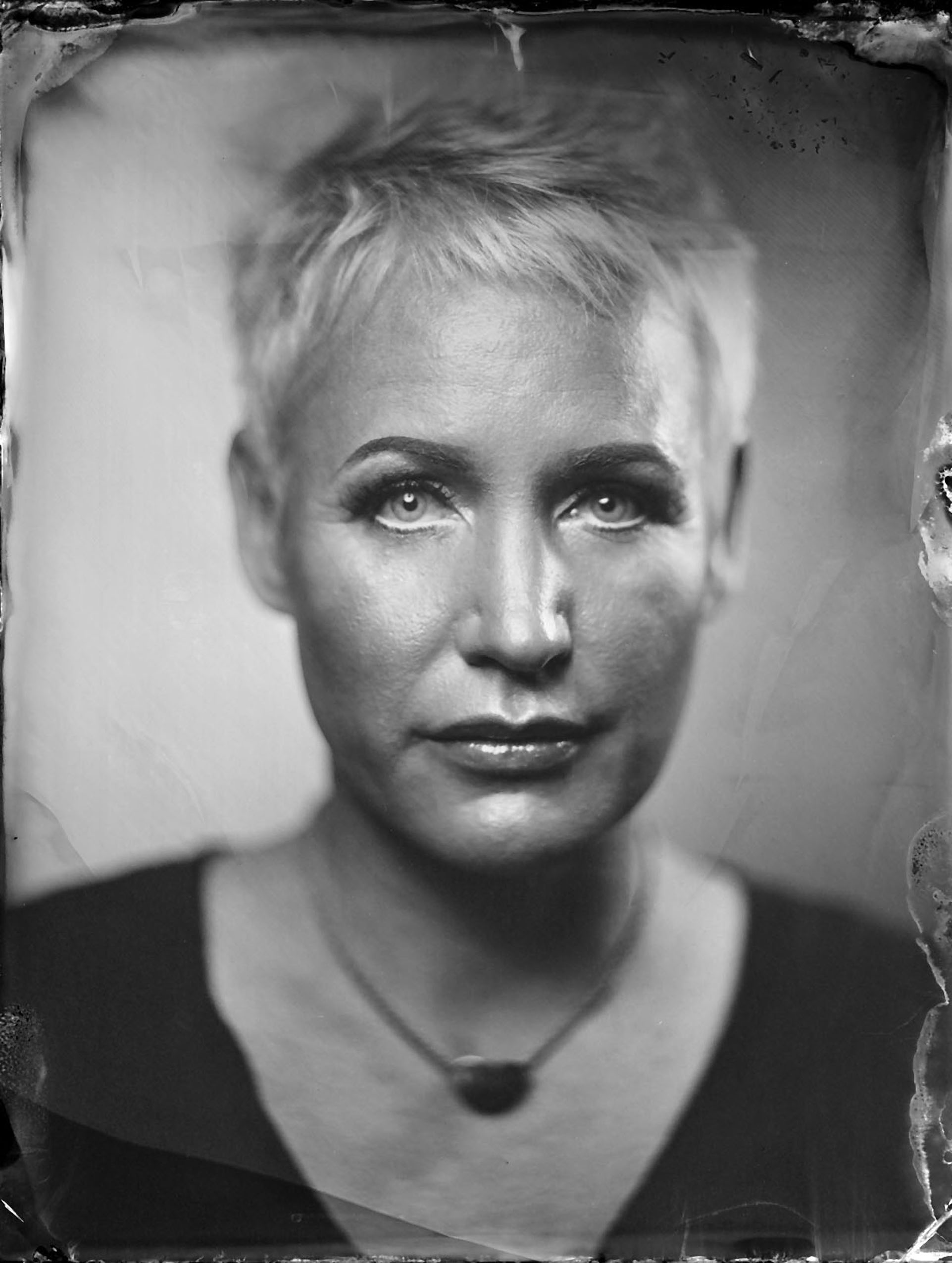 Polka Dots, Stripes & Hat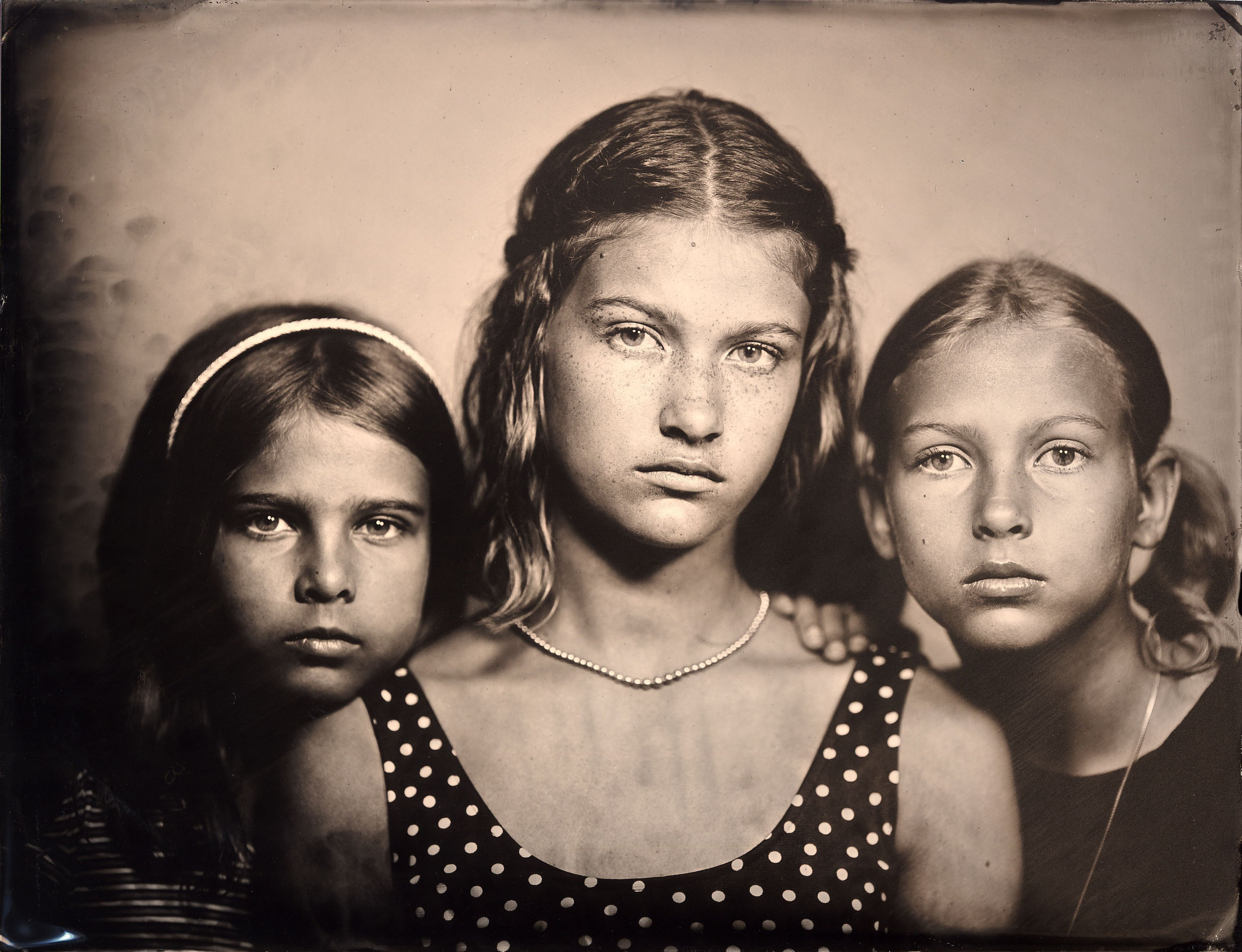 Polka Dots, Pearls & Silver Jewelry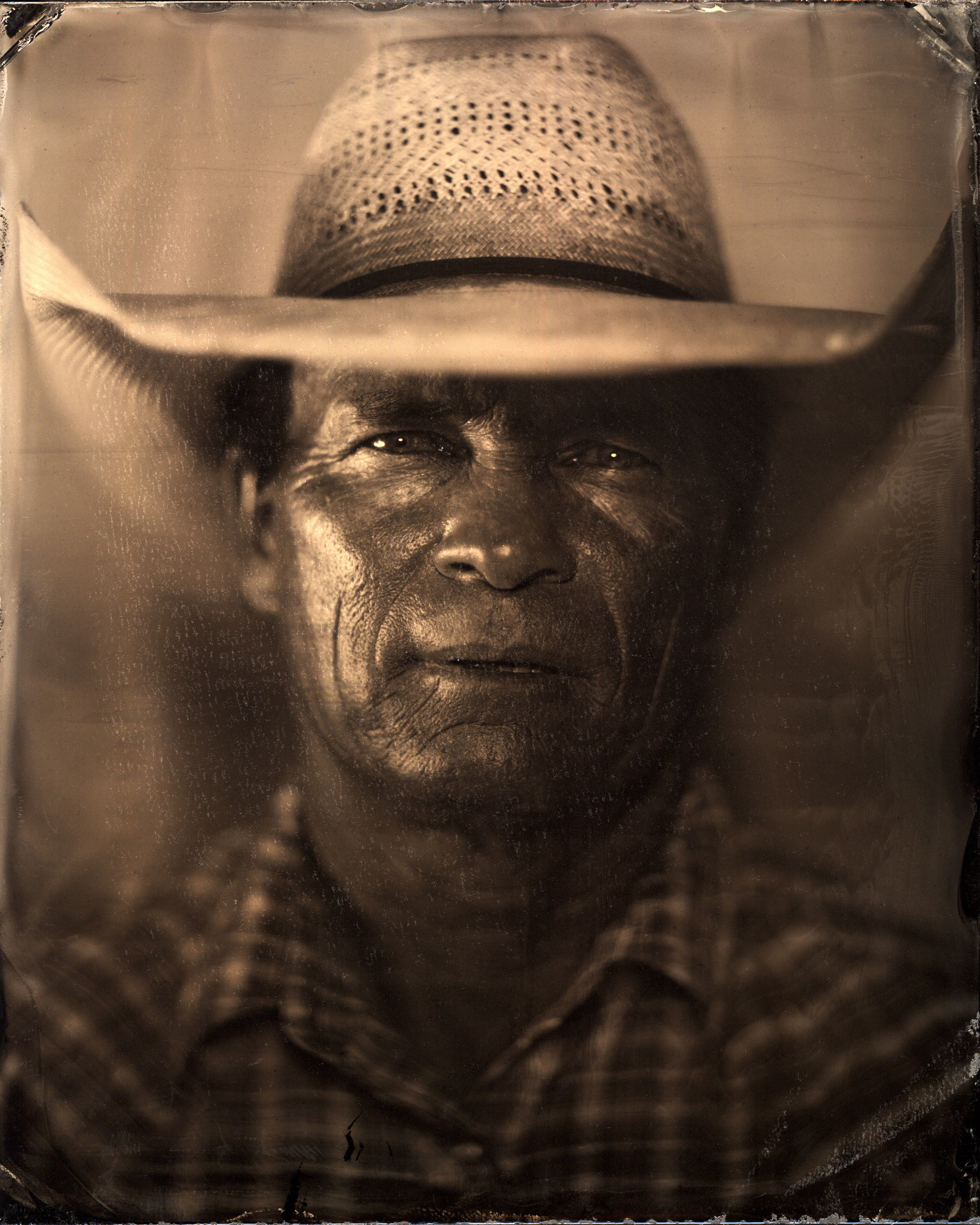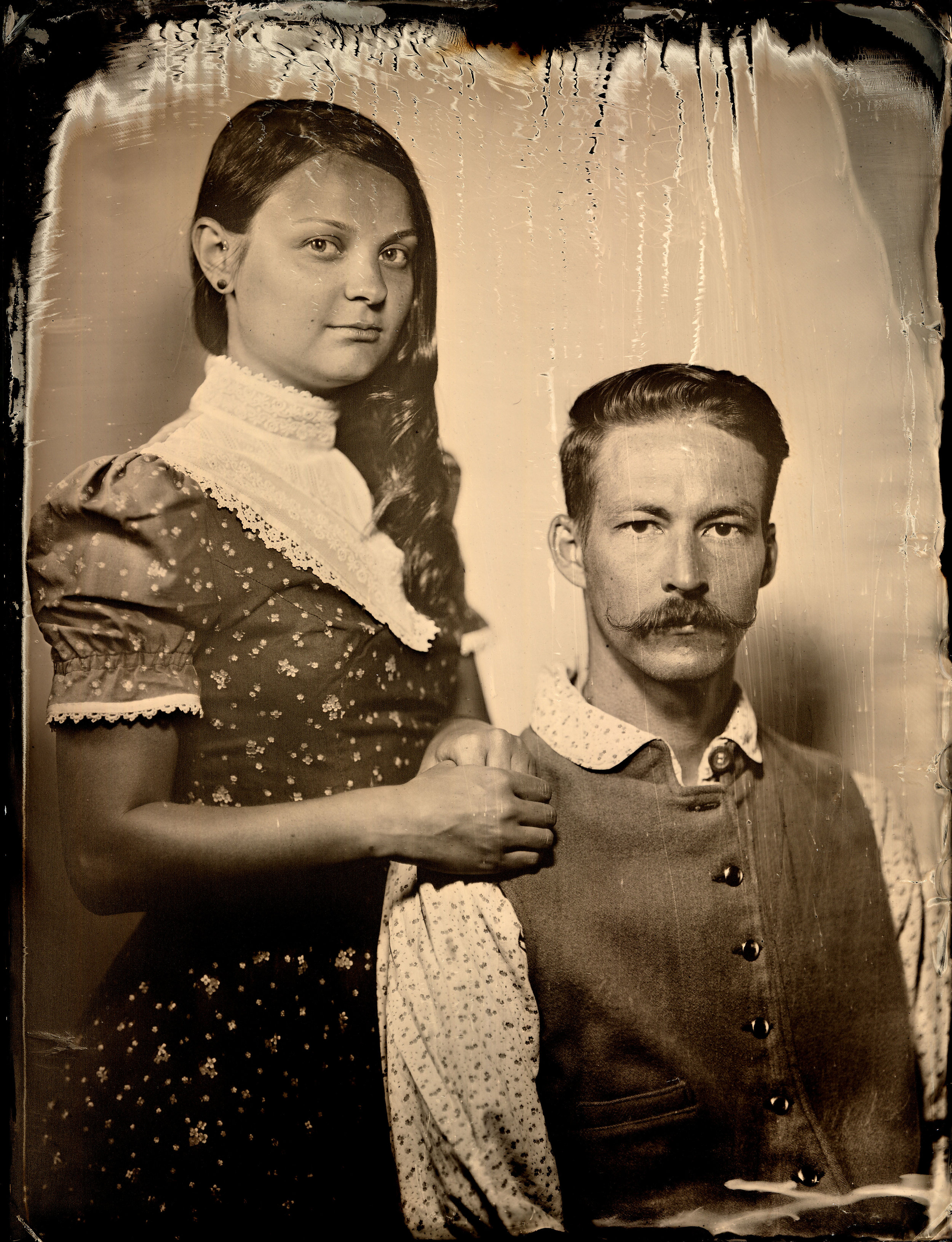 Period Clothing, White Lace & Shiny Buttons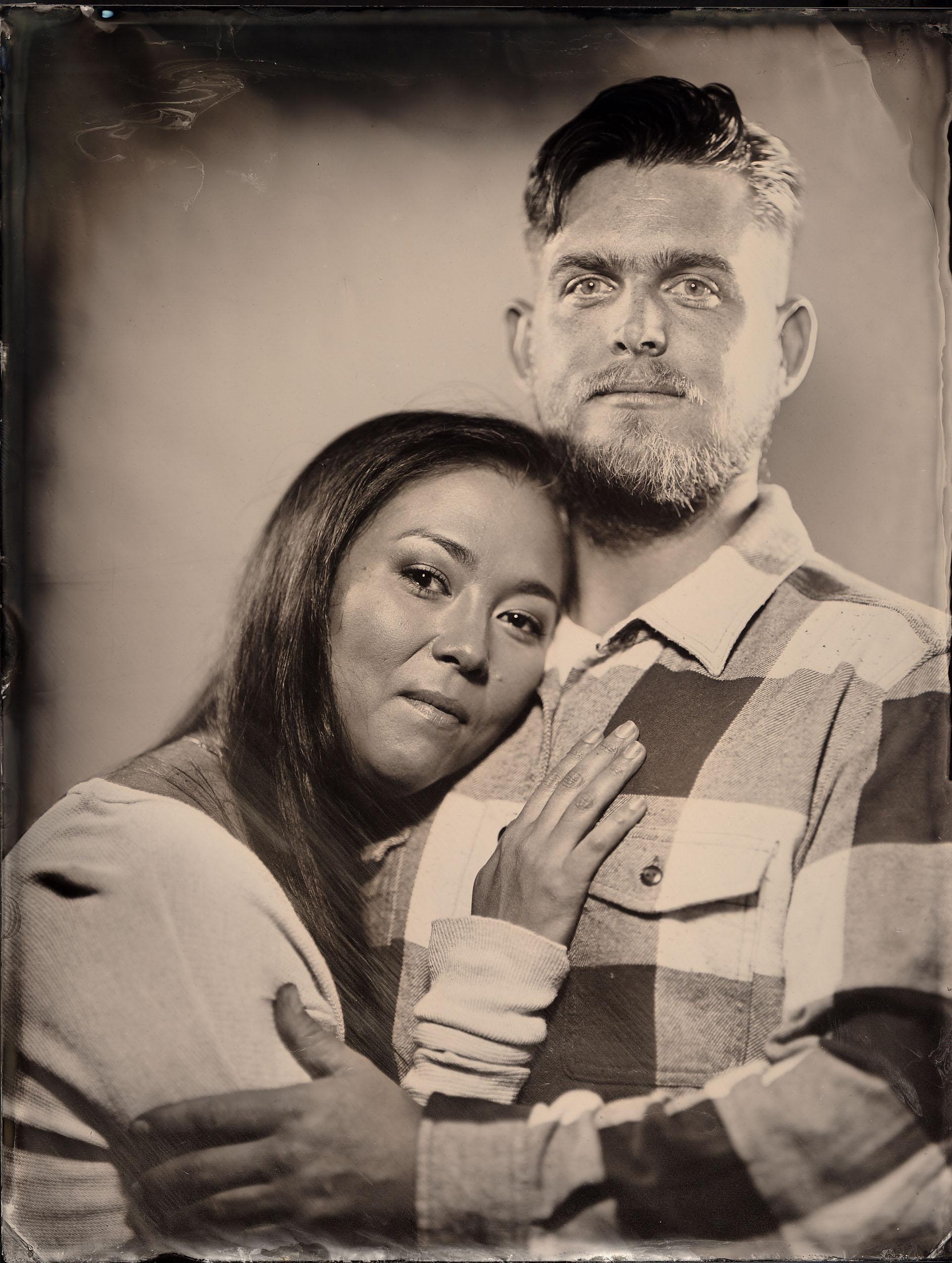 Leather Jacket, Checkers & Hats